Firm History
In 2005, Rick Condon realized there was a gap in the market:
Many middle-market firms lacked the resources to maximize their potential- namely in Finance, Supply Chain, and Sales Ops.
Large consulting firms, often staffed with smart but untested consultants, were often not efficient at serving smaller clients.
Boutique consultancies and freelancers were often ineffective- often due to lack of leadership and operational experience and a lack of versatility.
Consequently, Rick left McKinsey and founded Inside Consulting, dedicated to addressing this gap.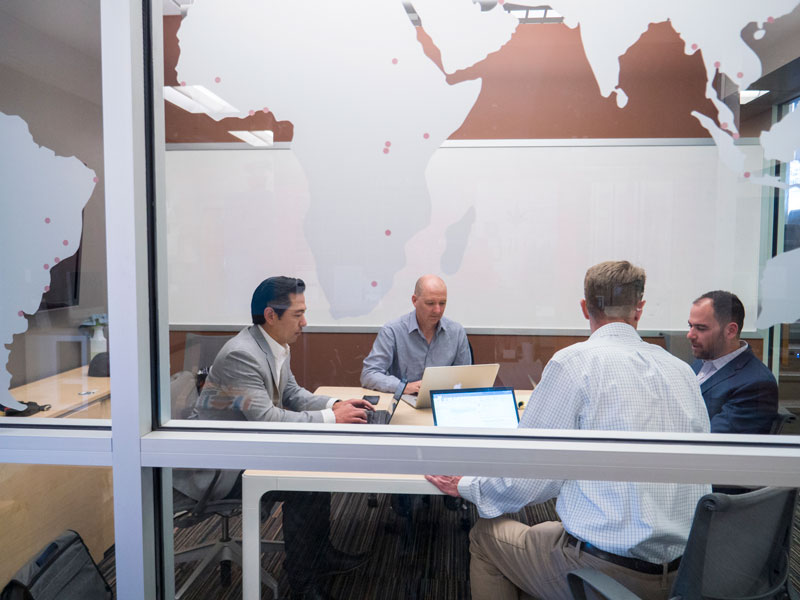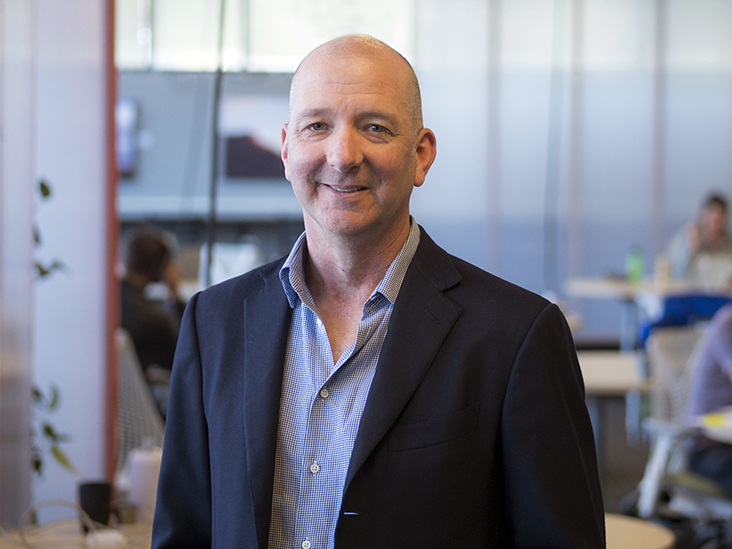 RICHARD CONDON
PRINCIPAL
During his 20-year career, Rick has helped clients transform their businesses in a range of industries. His clients are generally privately held mid-market companies (or equivalent business unit size) that are looking to accelerate (restore) earnings growth, improve along pre-defined performance metrics (such as average time to market, lead generation and conversion rates, material cost, etc.), or to successfully implement a strategic initiative.
» Read More
What mattered most to him was reliably delivering improved year-over-year measured results that were important to clients. This was generally, though not exclusively, earnings and revenue growth. To this end, Rick Condon cofounded Inside Consulting, Inc. with Megan Condon – Casselman in 2005 where their team focused on business performance improvement in a variety of contexts including: optimizing EBITDA for company sale, company turn-around, focused cost reduction (mostly outside spend), revenue enhancement, and operational due diligence.
Before starting Inside Consulting, Rick began his career as a Lieutenant in the US Navy Nuclear Submarine Force, where he was awarded multiple commendations for his service. After earning an MBA, he then consulted for McKinsey & Company in their Minneapolis office, where he helped range of Fortune 500 companies develop their business strategies. He subsequently joined Thomson Reuters as the Director of Global Strategy and was later promoted to Vice President of Marketing for one of Thomson's high growth publishing businesses.
Education
Rick graduated with a Bachelor of Science in Chemistry from the University of Minnesota, completed a Masters equivalent in Nuclear Engineering from the US Navy, and received his MBA with honors from the University of Chicago. In 1998, he received Naval Nuclear Engineering certification.
» Read Less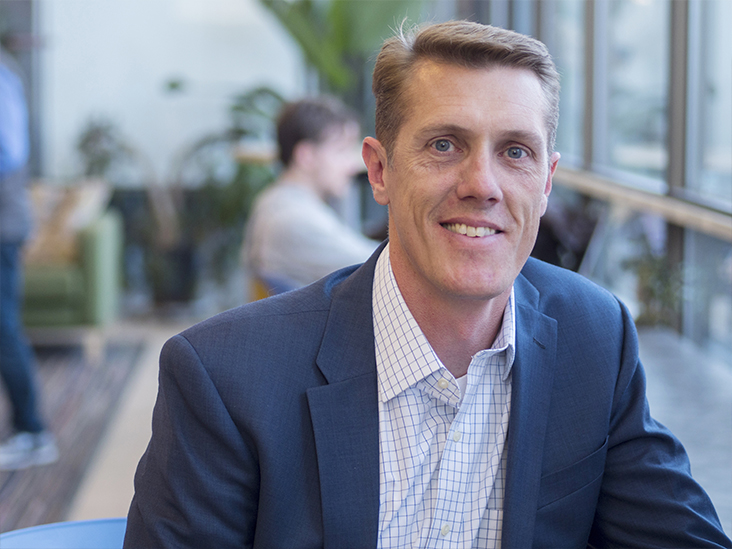 MAC HODELL
PRINCIPAL
Mac joined Inside Consulting in 2016. He has worked in the management consulting industry for over 15 years, including seven years with the Boston Consulting Group.
» Read More
His consulting experience spans multiple sectors: from financial services to B2B technology firms to healthcare. Mac's work has focused on strategy development and implementation, often in the context of organizational restructuring/ turnaround programs, sales force effectiveness programs, or operational efficiency/procurement optimization.
Mac's prior background as a combat-arms military officer honed his ability to form and lead diverse teams to accomplish tough tasks in dynamic environments. In his consulting work, Mac specializes in leading cross-functional and integrated (client + consultant) teams to diagnose issues and prioritize improvement initiatives thru fact-based analytics.
While with the Boston Consulting Group, Mac attained the grade of Principal early and received several awards for client service, innovation, and team development. While with MWH Global, Mac was the VP of Strategy and Business Development and led a restructuring of a $1.5B global engineering consultancy, winning industry recognition. Before pursuing management consulting, Mac served as a US Army Infantry Officer where he was a Rifle Platoon Leader, Company Executive Officer, and a Battalion Personnel Officer.
Mac graduated from the United States Military Academy (West Point) with a Bachelor's in Quantitative Economics and he obtained his MBA with honors from the Wharton School.
» Read Less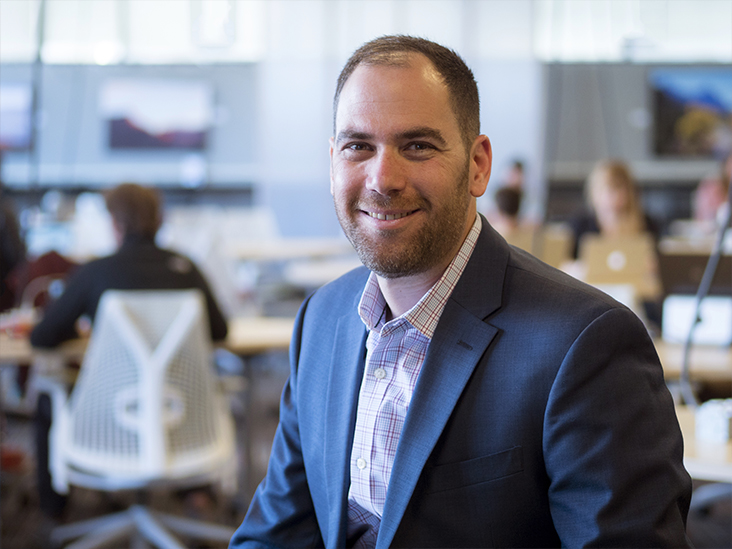 DAN BLEICHER
MANAGER
Dan joined Inside Consulting in 2017. He has worked in the management consulting industry for over 6 years, including 2 years with McKinsey & Company. His consulting experience spans multiple sectors including health care, pharmaceuticals, advanced industries, and chemicals. Dan works on a wide range of projects from long term strategy through implementation and includes carrying out change management programs, optimizing supply chains, and improving procurement organizations.
» Read More
Dan spent over 14 years in the military where, as a Navy pilot, he held leadership roles in various departments in aviation squadrons including Operations, Maintenance, Administration, and Safety Departments. While leading diverse teams, Dan overhauled complex internal processes; planned and executed large operational projects; and learned to gain extensive buy-in from the senior executive levels to frontline personnel.
While at McKinsey & Company he played critical roles identifying opportunities, devising pragmatic turnaround plans, and helping drive transformations at Fortune 100 corporations. Several of these projects sought to optimize internal processes, analyze cost or spend landscapes, identify and implement industry-wide best practices, and create holistic organizational systems linking strategy to both operations and organizational structures to aide in turning around distressed business units.
Education
Dan graduated from the United States Naval Academy, earned an MBA from Dartmouth's Tuck School of Business, and is a Lean Six Sigma Green Belt.
» Read Less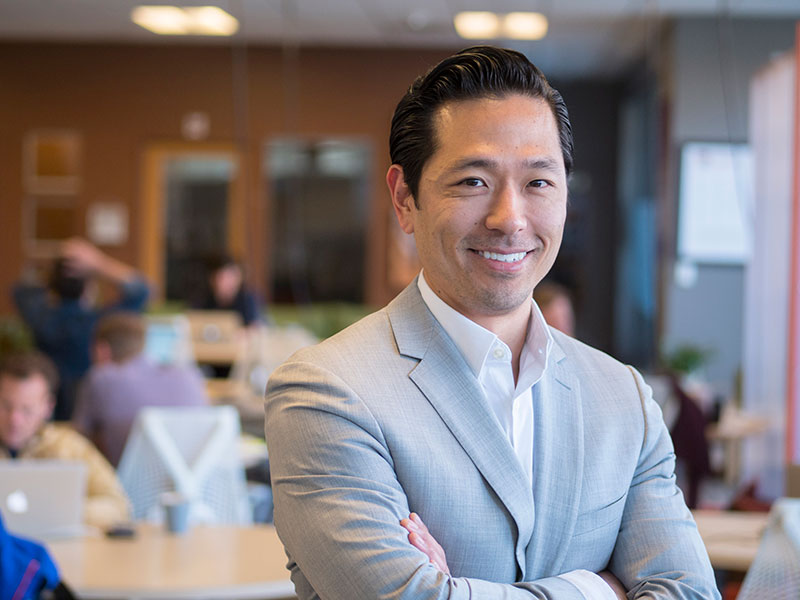 DAVID HWANGBO
MANAGER
David joined Inside Consulting in 2017. He has over 10 years of experience in management consulting including 3 years at the Boston Consulting Group. His consulting experience spans multiple sectors to include healthcare, media and entertainment, consumer packaged goods, and B2B technology. David's functional work has focused on strategy development, post-merger integrations, organizational turnaround/restructuring, salesforce effectiveness, and operational efficiency/procurement optimization.
» Read More
David's prior experience as a combat veteran and combat-arms officer has honed his ability to lead and manage diverse teams in high-stress environments. In his consulting work, David specializes in leading cross-functional teams (i.e., client + consultant) to diagnose issues and prioritize improvement initiatives through fact-based analytics.
David was also the Founder and CEO of MaxPatient, a patient communication platform which optimized private practice physician utilization through SMS and email. While at NBCUniversal, David led multiple projects to include the TV Everywhere content rights initiative which allowed NBCU to stream content across all mobile platforms. His work was recognized by the EVP of content distribution and presented to the CEO. Before pursuing management consulting, David served as a US Army Armor Officer where he was an Armor Platoon Leader, Company Executive Officer, and Company Commander. His military service included deployments to Kuwait in 2002 and Iraq in 2003.
Education
David graduated from the United States Military Academy (West Point) with a Bachelor's in Applied Economics, and he obtained his MBA from the Stanford Graduate School of Business.
» Read Less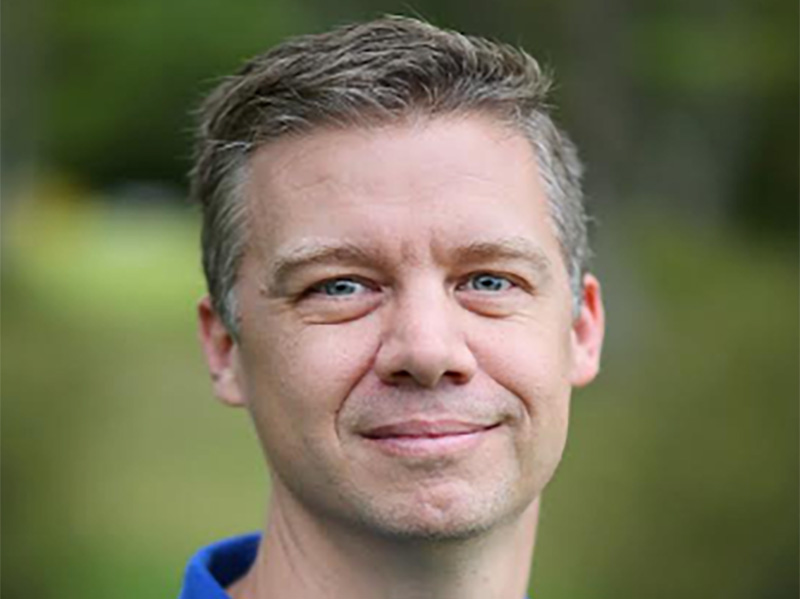 JASON CATON
MANAGER
Jason joined Inside Consulting in 2022. He has worked in management consulting and internal strategy groups for over 17 years, with post-MBA experience at Kearney. Jason's consulting experience spans multiple industries, ranging from operationally-focused companies in Automotive and Proteins, to sales and growth focused firms like Medical Device and Health Services. Jason's work has focused on portfolio / program office development (PMO) and project management, with focus on organizational transformation and integration management.
» Read More
Prior named clients include Johnson and Johnson, Zimmer Biomet, Safeguard Medical, and Terex Heavy Equipment. Prior to joining Inside Consulting, Jason held roles with progressive responsibilities at Kaplan, Tyson Foods, and General Motors.
Education
Jason graduated with a Master of Science in Engineering from George Washington University, and he obtained his MBA from University of Michigan.
» Read Less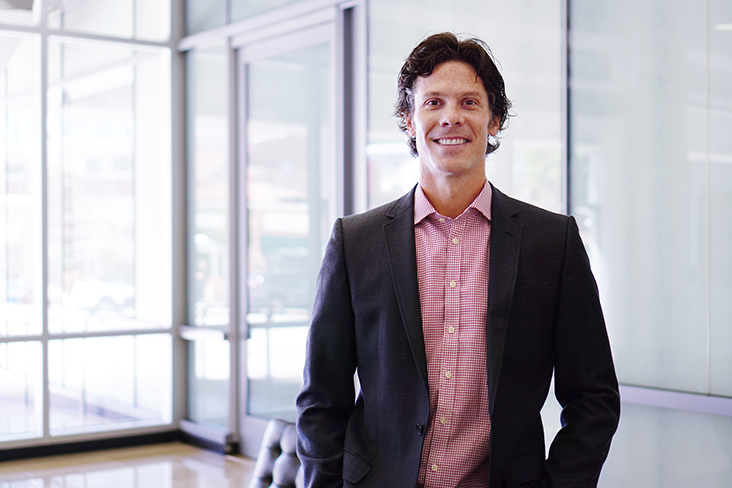 MARK D'ANDREA
MANAGER
Mark has worked with Inside Consulting since 2009, providing measurable and sustainable improvements for mid-market companies in technology, manufacturing, hospitality, and healthcare.
» Read More
Mark leads teams of consultants and clients in reducing outside spend, improving labor efficiency, and accelerating revenue growth. When addressing outside spend, Mark not only drives savings to the bottom line, but ensures strengthened supplier relationships and purchasing processes. The result is that clients are left not just with increased EBITDA, but with more qualified suppliers, stronger contractual agreements, and the knowledge to be able to sustain and build on these improvements in the future. Here are some example EBITDA-improvement initiatives from recent projects:
BILLING SOFTWARE RFP: When client negotiations with their billing software provider had not resulted in price decreases, Mark and his team conducted an end-to-end RFP process inviting qualified suppliers to a live reverse auction. The auction resulted in potential 64% savings from a qualified competitor, while the incumbent dropped their price 20% in order to keep the business.
SOFTWARE SPEND REDUCTION: Mark analyzed the contract and license usage for a mission-critical software-as-a-service package for a cloud hosting provider. By reallocating perpetual licenses and setting up an ongoing audit of license usage, the team was able to save hundreds of thousands of dollars with zero impact to customers or ongoing operations.
FIXED OPERATING COST RATIONALIZATION: For a luxury hospitality provider, Mark examined the property leasing model and discovered that by increasing the granularity of their occupancy targets, capacity could be reduced significantly in under-occupied markets. The outcome was savings of 7-12% of total fixed operating costs with little to no impact on customer experience.
REVENUE ENHANCEMENT: Mark's team was able to reduce revenue leakage for a cloud hosting provider by auditing deployed customer configurations against customer invoices in the billing system. The effect was a 2% boost to revenue, increasing EBITDA by millions of dollars without affecting service for customers.
Before he began working with Inside Consulting, Mark worked in strategy consulting both as an external provider with Mercer Management Consulting, and also as part of the internal Global Strategy group at Thomson Legal & Regulatory (now Thomson Reuters). He has also started his own technology and consumer products businesses. He and his brothers have led the launch of multiple consumer packaged goods, achieving distribution to Walmart, CVS, GNC, Amazon, and 7-Eleven, while being featured in the Wall Street Journal, Men's Health, ABC News, the Washington Post, and other media outlets.
Mark graduated from Harvard University.
» Read Less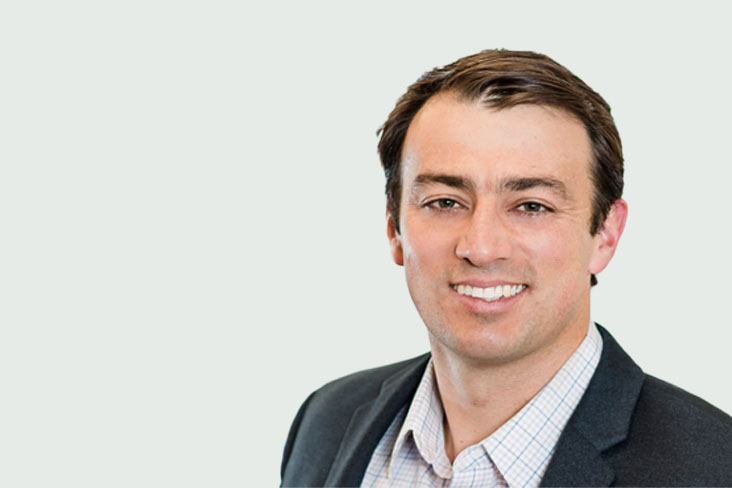 SCOTT MANLEY
MANAGER
Scott joined Inside Consulting in 2023. His combination of experience as a management consultant and as an operational leader in both the private sector and military offers unique insight into the multifaceted challenges our clients face.
» Read More
Scott's experience as a management consultant includes 2 years at McKinsey & Company, where he specialized in operational improvement and organizational design in the energy, basic materials, and technology sectors. His work largely focused on short-term performance improvement in turnaround scenarios, working closely with client partners to identify opportunities for cost reduction and accelerated revenue growth and then driving those initiatives to completion.
Prior to joining Inside Consulting, Scott served as General Manager of Gates TPU, with full P&L responsibility for a $40m, 160-person strategic business unit within Gates Industrial Corporation. During his tenure, Scott developed and executed a new business strategy that led to above market growth, while simultaneously restructuring several international functional teams into a global business unit and consolidating multiple manufacturing locations to improve operational efficiency and lower production costs.
Scott began his career as an infantry and Special Forces officer in the US Army. He held leadership roles as an infantry platoon leader and assistant operations officer in the 82nd Airborne Division and as a Special Forces detachment commander and company executive officer in the 10th Special Forces Group. Over the course of nine years in the military, he deployed to Afghanistan, western Africa, and eastern Europe, all of which contributed to his lasting interest in working with high performing teams tackling complex problems.
Education
Scott graduated from the United States Military Academy (West Point) with a Bachelor's in Economics and earned his MBA from Harvard Business School.

» Read Less
Client ROI primacy
We measure ourselves by our clients' Return on Consulting:  We deliver incremental value at multiples of our fees.
Incentive alignment
We are willing to put fees at risk to align our incentives with those of our clients. We understand the need to balance near-term results and sustainability of results to achieve lasting impact. We embrace both "hard KPI" (savings, incremental revenue) and "soft KPI" (CEO satisfaction) to achieve balance.
Data driven
We are humble before the facts- we base recommendations and actions on empirical analysis, not industry experience, rules-of-thumb, or intuition.
Value delivery focus
Our main deliverable is tangible results, audited by client CFOs. Recommendations, decks, analytics are means to this end. We partner with client teams to deliver value- from hypothesis to financial statements. We actually conduct the work- running sourcing events, executing pricing pilots, etc– we don't just advise.
CEO perspective
We seek to understand the net benefits of potential actions- recognizing the inherent tradeoffs between different factors. We're guided by long-term, sustainable net value creation. As such, we work between functions (Finance, Operations, Sales, etc) to achieve better outcomes.
Customized approach
While we apply proven methodologies and IP selectively, we tailor our approach to each client situation. We avoid overreliance on stock frameworks, benchmarks, or prescriptive approaches. We apply tailored hypothesis-driven problem solving, letting us focus more deeply on the most critical issues, which enables our results and client ROI.
We all have top-tier consulting experience and operational / leadership experience; we are not lifelong consultants or new graduates.
We apply hypothesis-driven problem solving, letting us focus more deeply on the most critical issues, which enables our results and client ROI.
Apply specialized set of insights and skills, not typical in the mid-market:

Applied Microeconomics and Business Strategy: We quantify "leverage" and understand implications on your business, for either pricing or sourcing.  By unpacking category economics we can find savings in seemingly low-leverage situations.
Advanced sourcing approaches and tools:  We use a proprietary diagnostic scoring tool to prioritize our efforts and our customized live-bidding platform, where we can gain pricing transparency and run reverse-auction styled events.  We make selective use of other approaches as needed (Linear Performance Pricing, Multi-variate Regression Modeling, Zero-Based Budgeting) to derive new insights.
Alternative
How Inside Consulting is different
Implications for our clients
Relying solely on internal staff
Experience: we deal with certain types of issues all the time

Scale: we can address more issues, in parallel
Faster, better results (avoid climbing the learning curve)

Better absolute performance (total Enterprise Value) realized more quickly
Individual freelancers
Proven methodologies- honed via team based problem solving

Breadth of expertise across team and collective experience base
Better ROI and greater impact over same timeframe

Less time/ complexity/oversight required

Ability to address larger scale issues
Freelancer aggregators
Productive overhead: out partners lead actual work, conduct value-added oversight
Better ROI: you don't pay unproductive overhead & you get better results
Traditional strategy consulting firms
Speed to value: we know where to look & how to work with mid-market firms and we stay on until value is realized

We actually conduct the work- cost effectively, with minimal overhead
Better ROI

Lower burden on client staff to translate and implement recommendations
Mid-market Financial consultancies
We focus on actual value delivery, working with your team, not just modeling

Deep expertise in post-merger integration synergy realization, which requires different skills and maturity then just modeling
Far greater value realization in given timeframe.

Provides leverage to client team, without the need to translate financial synergy targets and develop a "real plan"
Other mid-market boutique consultancies
Proven track record- dating back to 2005

Versatility: our approach applies to pricing, revenue growth, sourcing, merger integration, and other more ambiguous problems
Confidence of results

Faster rate of overall value delivery and lower risk of transformation initiatives: clients can de-risk a transformation with tactical profit improvement initiatives